'But the greatest of these is love'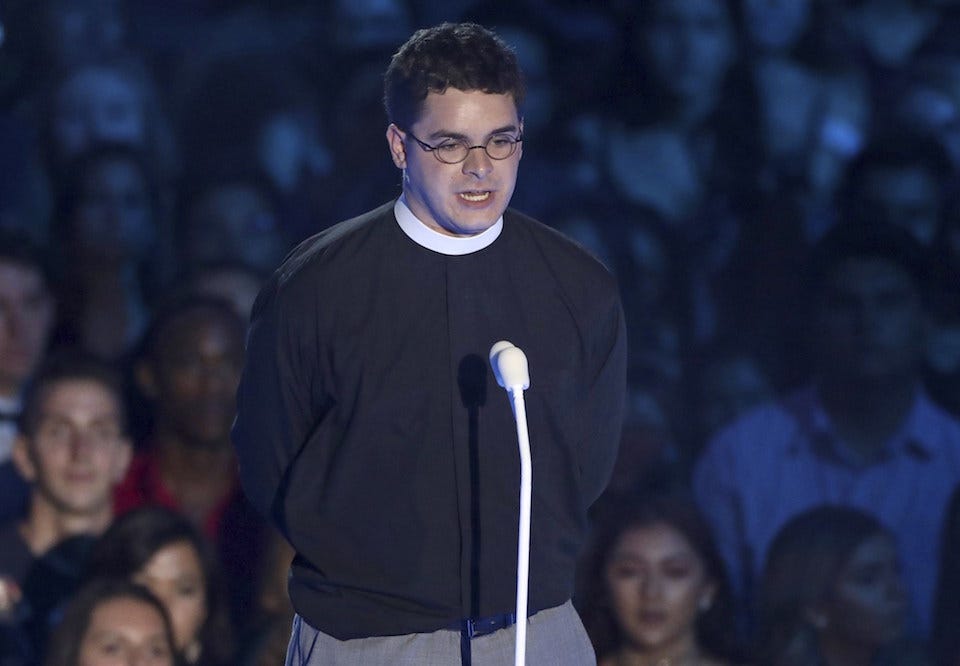 Even in death, we can see the love of God through our tears.
In God's omnipotence, he knows how we feel, why we're despondent and why He has chosen to take a loved one from us.
I recently lost a dear mentor and friend, who passed away just short of her 95th birthday.
She was a woman of strength, moral clarity and steadfast love, unlike anyone I'd every met. And I first met her as a high school sophomore in 1971, at the cusp of integration in Winston-Salem, North Carolina.
At a time when school desegregation was roiling the South, I was a young black student attending the city's 'society hill' high school, R.J. Reynolds High School, named after the uber-wealthy patriarch of the tobacco empire whose best-selling cigarettes were named after the city, Winston and Salem. Richard Joshua Reynolds was a 19th-century industrial magnate on the order of Andrew Carnegie, and was a well-known philanthropist.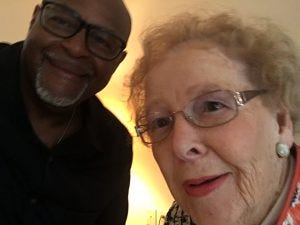 Hazel Flack, raised the daughter of Southern Baptist preacher, in her southern accent cared for all her students with tough love. She taught American history, had a deep understanding of America's flaws, in ways I didn't understand until at I got older. She was the advisor to the school's student government, which I participated in during my three years at RJR High, and in my senior year, I was student body president, the first black SGA president.
She always provided wise counsel, straight-ahead wisdom and, for me, a certain agape that assured me of my worth even in a time racial imbalance and friction.
As a high school senior when I told her I'd been admitted to Washington and Lee University, a bastion of white male privilege and wealth, she didn't hesitate to insist that I attend. She knew what I would face, yet she also knew I had the mettle to survive and thrive.
Over the years, we kept in touch and when I returned to Winston-Salem in 2013 to become managing editor of the Winston-Salem Journal, she and I were overjoyed that we could have regular talks about family, Godly purpose and politics. She was an avid reader of the Journal, and pointed out to me occasionally how the newspaper could do better.
At her memorial last year, I came to understand one reason why she might have insisted I attend W&L. She had familial connections to the family of Civil War General Robert E. Lee. And I met that person at her service in the person of Robert Lee IV, the the great-great-great-great nephew of General Lee.
I met Rob, his wife, his mother, father and brother as we sat across from me the repast table that mournful Saturday afternoon. She was Aunt Hazel to him. He delivered the eulogy, as Hazel would have wanted it: never maudlin, to the point, funny and graceful. I delivered the prayer beforehand, at Ardmore Baptist Church, where she had attended for more than 60 years.
Rob resigned from Bethany United Church of Christ near Winston-Salem in September 2017 after the congregation decided to put his tenure to a vote after he made comments supporting racial justice during an MTV awards show. He introduced the mother of Heather Heyer, who was killed during demonstrations over a Robert E. Lee statue in Charlottesville, Virginia, and spoke in support the Black Lives Matter movement, as a racial justice movement.
"We have made my ancestor an idol of white supremacy, racism, and hate. As a pastor, it is my moral duty to speak out against racism, America's original sin," he said.
Rev. Rob stands for the same Godly compassion and empathy that I saw and will miss in my dear friend Hazel.
The last time I visited Hazel, she proudly and lovingly showed me a picture of her great granddaughter Adie, the child of her granddaughter Abby and her husband Earl, a black man. The biracial family, to me and perhaps to her, represented that Godly love and acceptance that Hazel shared with me. It seems it might have been in spiritual DNA she passed on to her daughters, Julie and Amy. It showed in her smile as she glowed while looking at the photo of infant Adie.
I am convinced that Hazel's love for her family, her church and me brought us together at that repast table that Saturday. I am convinced of what 1 Corinthians 13 says, verses 12 and 13:
"For now we see only a reflection as in a mirror; then we shall see face to face. Now I know in part; then I shall know fully, even as I am fully known. And now these three remain: faith, hope and love. But the greatest of these is love."