Discover more from Culture of Christ
Love God and Love Your Neighbor as Yourself
He Lives!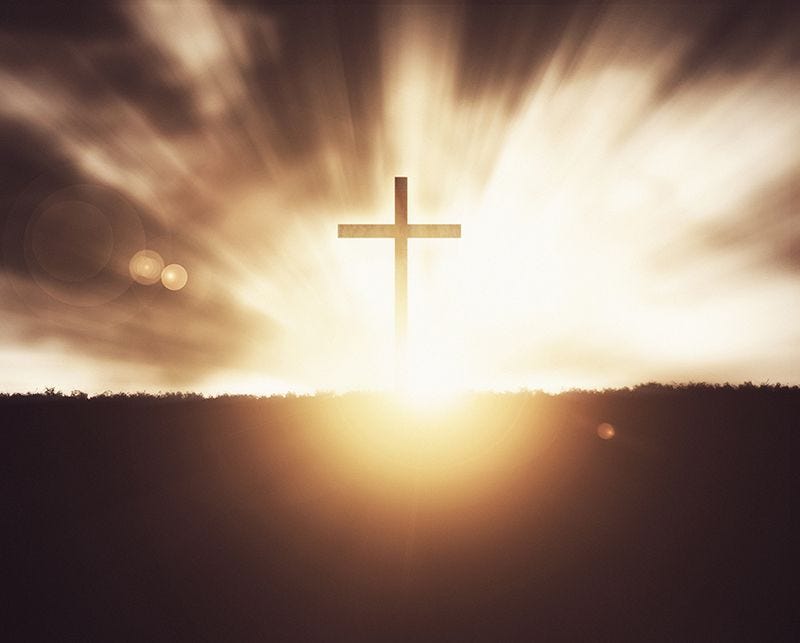 Today is Easter Sunday and for the first time in our lifetime due to the coronavirus pandemic, the Body of Christ, for the most part, cannot get together in person to celebrate the resurrection of the crucified Christ. There aren't as many Easter baskets or Easter egg hunts. Folks don't have a chance to show off their Easter outfits. We won't get a chance to see those pretty pastel colors and we won't see those glorious Easter hats.
Instead, we are quarantined and left to celebrate and commemorate Resurrection Sunday by ourselves or with our closest family members. Instead of lamenting this, it should offer an opportunity for us to stop to reflect on the essential meaning of Easter – a new beginning.
Many of us are metaphorically stuck between Good Friday and Saturday evening in dealing with this crisis. There is death, despair and fear all around us. We can't yet see the dawning of a new day.
But hope is not only around the corner, it's right in front of us. That hope is available no matter what our circumstances. And because of that, the Risen Christ is something to celebrate each and every day.
Why?
Because He Lives!
In the words of songwriter Alan Jackson:
He lives (He lives), He lives (He lives), Christ Jesus lives today
He walks with me and talks with me
Along life's narrow way
He lives (He lives), He lives (He lives), Salvation to impart
You ask me how I know He lives?
He lives within my heart
He's lives in my heart wherever I am or whatever my circumstances.
So if you ask me how I know He lives, it's not just because I am reminded on Easter Sunday. I know He lives, because He lives within my heart.
How about you?
How do you know He Lives?