Discover more from Culture of Christ
Love God and Love Your Neighbor as Yourself
Weekly devotional - Give me the faith and hope, Lord, to live through my fear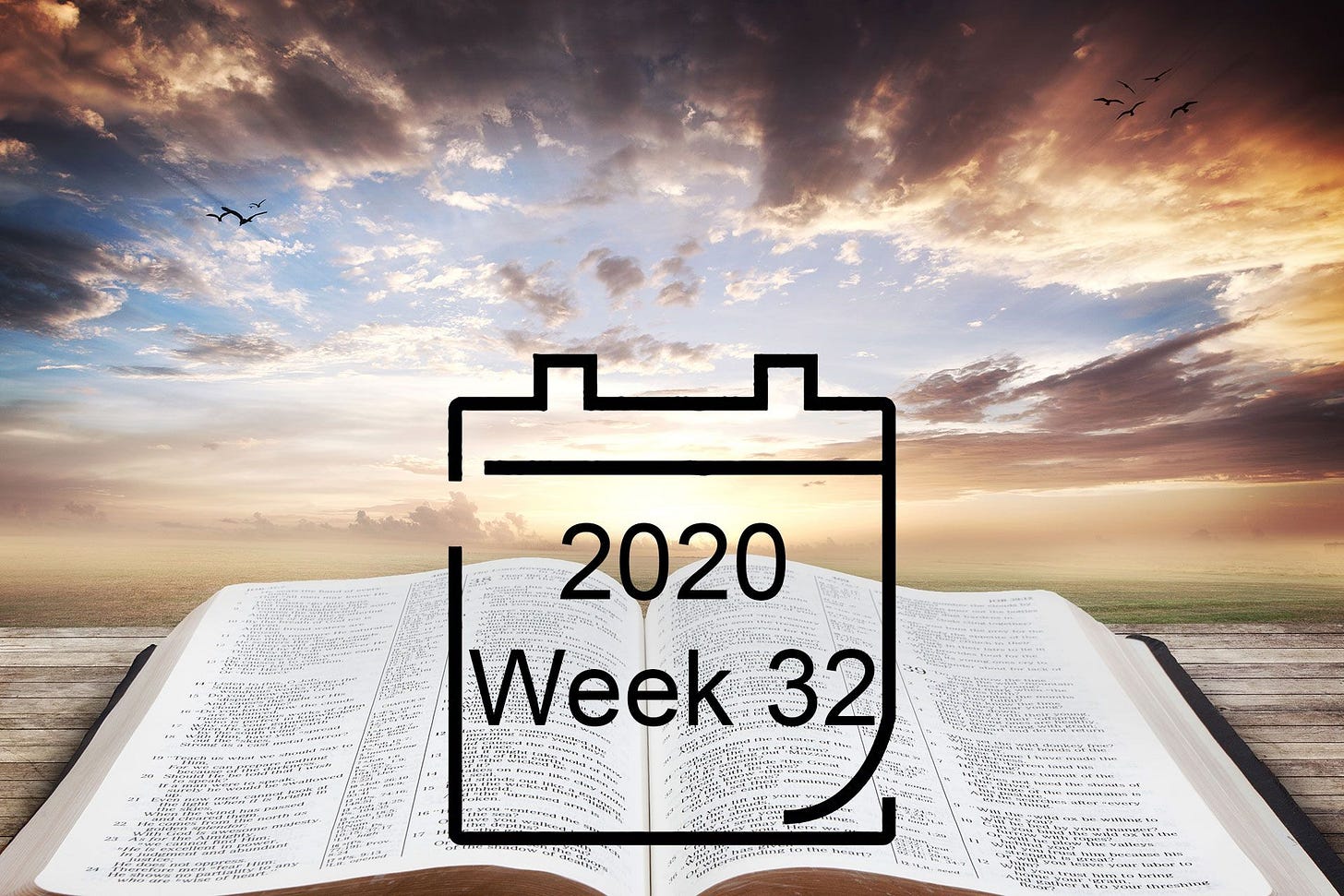 For I know the plans I have for you," declares the LORD, "plans to prosper you and not to harm you, plans to give you hope and a future. (Jeremiah 29:11)
When we are lying in a hospital bed, we have time to pray, to think and to pray.
No matter what illness put us there, it's a fearful moment, a shock that focuses our attention on the here and now, but also the hereafter.
One morning God put me on pause when I started having severe intestinal distress, the kind that scares you into driving yourself to the hospital while on the phone with your sister, who's an M.D.
After an hours-long emergency room visit, there was no clear diagnosis. After a three-day stay and multiple tests, no clear diagnosis. I wasn't afraid, but anxious, and prayerful and hopeful. After being released from the hospital and scheduled for out-patient exams, two days later I was back in that hospital bed, with the same problem.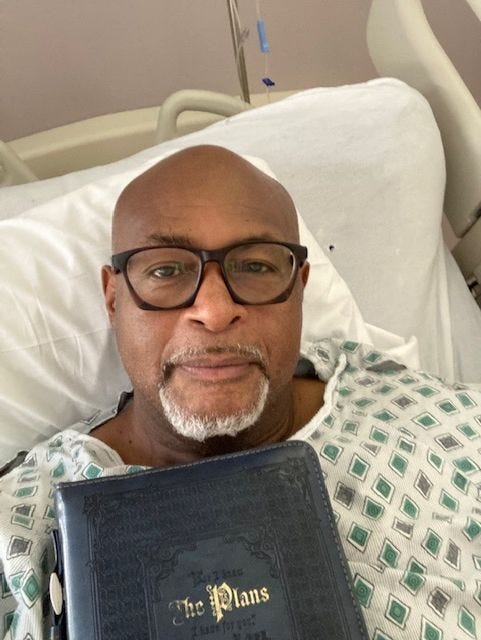 Each day, though, I spent time not just focusing on me, but talking and praying with the healthcare workers I saw regularly over those seven days. They care for me. I prayed for them.
God put me in that hospital bed for me to pray with, listen to and hear their stories, the stresses of having to care for patients with COVID-19 while they couldn't get to see their family members or rest without the prospect of coming down with the virus themselves.
While caring for me wasn't as stressful as the days and weeks when they had to care for the those suffering from the virus, when talking and praying with them I could hear and feel their emotions and reactions change as they relived those traumatic days.
For me, after the seven day of tests and a minor procedure , I walked out the same emergency room door I'd entered through twice. Yes, I'd call that a miracle, given the thoughts and apprehensions I had when I was first admitted.
For though we walk in the flesh, we do not war according to the flesh. For the weapons of our warfare are not carnal but mighty in God for pulling down strongholds, casting down arguments and every high thing that exalts itself against the knowledge of God, bringing every thought into captivity to the obedience of Christ … (2 Corinthians 10:3-5)
Despite God's promises, Christ's love and our constant blessings, we frail human beings can still hope from time to time. When we do, we need the encouragement of Christians friends, the life-changing power of prayer, and the healing truth of God's Holy Word.
We can depend on the power of truth, the humility of wisdom, and the persuasive power of the Holy Spirit that works within us. Was my recovery miraculous?
The Bible teaches that the Lord blesses those who trust in His wisdom and follow in the footsteps of His Son. When we do, we have every reason on earth – and in heaven – to be hopeful about our future. After all, God has made important promises to us, promises that He is certainty going to keep. So be hopeful, optimistic, be faithful. Then leave the rest to God.
But Jesus looked at them and said to them, "With men this is impossible, but with God all things are possible." (Matthew 19:26)
So today ask God for these things: clear perspective, mountain-moving faith, and the courage to do what needs doing. No challenge is too big for God, especially ours.
Let's pray.
Lord, thank you for my praying friends and family. Their prayers and your mercy saved me. Order our steps today, guide us, direct us, fill us, mold us, use us for your divine purpose. Be a miracle worker for your children today because we need to know there are miracles still to happen, to assure us that no matter what troubles, trials, illnesses or uncertainties befall us, you are the Lord over all things. We pray for your heavenly healing touch today. In the name of the Christ, Jesus, our Lord, Amen.