Discover more from Culture of Christ
Love God and Love Your Neighbor as Yourself
Weekly Devotional - Don't let anger, confusion get a foothold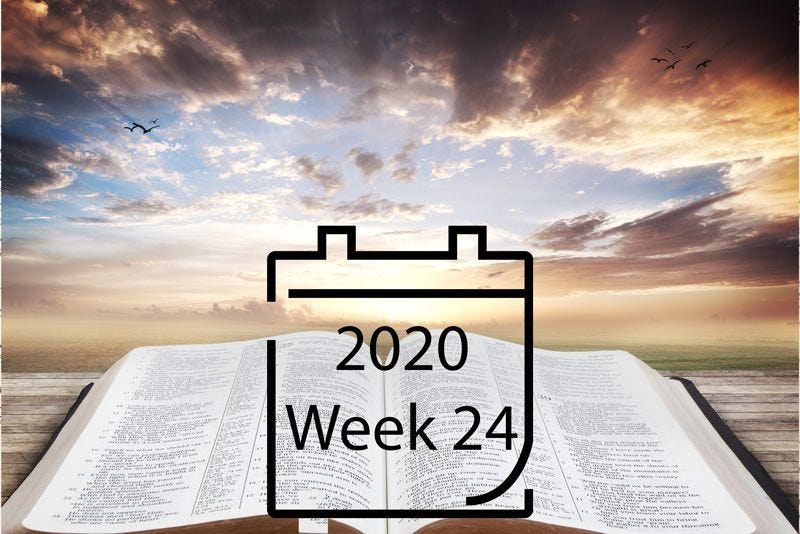 We pray this devotional will help you move past where you are now to a place of greater understanding and peace. Let us have good courage, joy, patience, a sound mind and replace anger, anxiety, fear and feelings of helplessness.
Philippians 4:12-13 says: "I know what it is to be in need, and I know what it is to have plenty. I have learned the secret of being content in any and every situation, whether well fed or hungry, whether living in plenty or in want. I can do all this through him who gives me strength."
It's so tempting to wallow in the "why."
Asking why is perfectly normal. Asking why isn't unspiritual. However, if asking this question pushes us further from God rather than drawing us closer to Him, it is the wrong question.
If asking the why question doesn't offer hope, what will? The what question. In other words: "Now that this is my reality, what am I supposed to do with it?"
If this is the new normal, how do I find a perspective and an answer to the why while I'm in the midst of it, help to go beyond, to know that God has allowed something in our lives we don't understand, something we absolutely don't like, but can work to our benefit?
All of us at some point in our lives have dealt with these anxious thoughts. The kind of thoughts that feel like they come from out of nowhere, they catch us off guard, they cloud our minds.
I've talked to so many people whose anger, and confusion keep them in a constant state of why.
I was on a Zoom call with an husband and his wife after their church service one recent Sunday, and they were angry about the prospect of their adult children and adolescent grandchildren growing up in today's maelstrom of riots, protests and the coronavirus pandemic.
The husband said: "I'm telling them to not waste their time on people who don't think like them. "They won't do anything for you, so don't bother with them."
I said even when we're all in this together? A look of disgust came across his face.
"We're not all in this together, if you still got a job, and can pay your bills now, you're among those who just want to keep what they got. They act like they care now, but won't when this blows over."
I said to him, brother in January, you wouldn't have said that. What happened to your sense of compassion, Godly love and empathy? Why has your grounding in Christ melted away so quickly?
Anger, from losing his job, anxiety, for what the future might hold for his children and grandchildren, and impatience with those who just don't get that American racism is antithetical to the love of Christ.
Before we prayed, I tried to soothe his frayed emotions and bring him back to the fundamental truth he'd had lived with just six months earlier. God is our refuge and strength. A very present help in trouble. (Psalm 46:1).
Then we prayed:
Dear Lord, give us your peace and your patience, your lovingkindness and compassion, your joy and comfort even in the midst of what seems to be one storm after another of confusion, doubt and hate. Through your Holy Spirit give us again a sound mind that does not succumb to our human weaknesses and fears, but transformed thinking and a heart that searches for you in times of trouble. Sometimes it's just hard to understand the circumstances that come our way. But we give it all over to you. Instead of us trying to figure things out, let us look to you. Thank you for this new way to look at all things. In Jesus' name, Amen.