Discover more from Culture of Christ
Love God and Love Your Neighbor as Yourself
Weekly devotional - Praise God even through your tears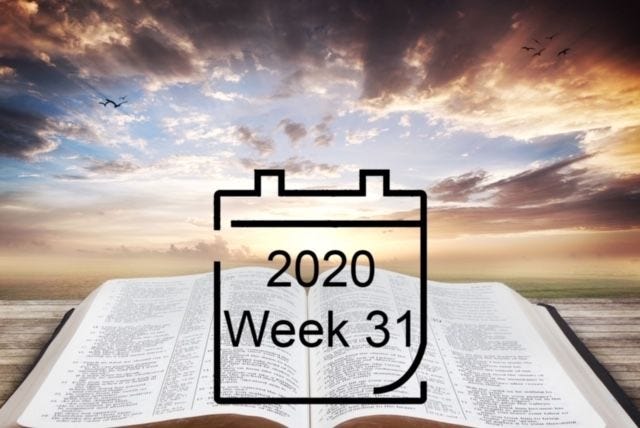 "And not only that, but we also glory in tribulations, knowing that tribulation produces perseverance; and perseverance, character; and character, hope. Now hope does not disappoint, because the love of God has been poured out in our hearts by the Holy Spirit who was given to us." Romans 5:3-5
When life-altering events, like the death of a loved one happens, sadness overwhelms us. We are dazed, uncertain of why it had to happen. We prayed so hard, hoping that it wouldn't happen. We now might even be angry at God for allowing it to happen.
We all encounter these dark days. Scripture tells us there is no affliction that is not common to man. We all must endure these dark days, at some point.
Weeping may endure for a night, but joy comes in the morning. Psalm 30:5
Sometimes, even the most optimistic believers can become discouraged, and you and I are no exception. So if you find that in your thoughts have been hijacked by difficult circumstances, remember that God remains in His heaven. He will guide you through your difficulties and beyond them.
So when tough times arise, as they inevitably do from time to time, we're tempted to complain, to worry and to do little else. A better solution is to pray more, to worry less and to get busy giving God glory because even in the midst of sorrow, praise lightens our burden.
We all have sorrows, however we must never forget that our blessings abound. His solutions are far better than any we could conceive. Our strengthening of faith comes from staying with it in the hour of trial. We should not shrink from the tests of faith.
Difficult days come and go. Stay the course. Today and every day, remember the sun is shining somewhere, and sometimes soon it will shine on you again.
"Then they cried out to the LORD in their trouble, And He saved them out of their distresses." Psalm 107:13
Our Dear Gracious Father
I ask for courage, strength, patience and wisdom to rise above the sorrows and hardships of my everyday life. Even when I am laid low, I reach up to you God for my rescue. Heal me Lord, heal my sorrowful wounds. Give me the joy of the morning as my strength is renewed. You can and will heal my wounds, for your mercy and grace endures forever. In the name of The Christ, Jesus, I pray, Amen.