Discover more from Culture of Christ
Love God and Love Your Neighbor as Yourself
Weekly devotional - Cover me, with your grace, Lord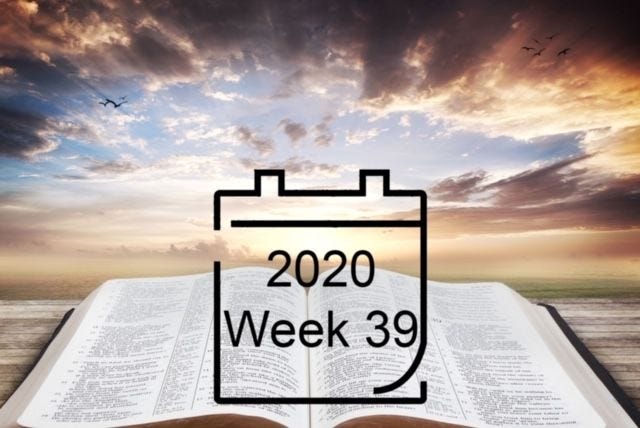 "From everlasting to everlasting the Lord's love is with those who fear him, and his righteousness with their children's children." (Psalm 103:17)
Now that fall has arrived, I find myself delighting in the autumn of my life, old enough to appreciate my blessings and young enough to live them.
Life, like nature, unfolds in seasons. Springtime mirrors childhood, full of new beginnings, and fresh hope, a time of innocence and discovery. Summer, like our teen years, simmers with energy, passion and the illusion of invincibility. Autumn speaks of maturity, with its richness, wisdom and calm. Finally, winter sneaks up and covers the ground with a blanket of white just as age brings a covering of rest and quiet contemplation.
There is surely a future hope for you, and your hope will not be cut off. (Proverbs 23:18)
No matter the season, God's plans are unfolding day by day. And if you keep your eyes and your heart open, he'll continue to reveal His plans. God still has big things in store for you, but He may have quite a few lessons to teach before you are fully prepared to do His will and fulfill His purpose.
No matter the season, your heavenly father created you with unique gifts and untapped talents; our job is to tap them. When you do, you'll begin to feel an increasing sense of confidence in yourself and in your future.
So big of good courage. Accept the past, trust God to handle the future and make the most of the time He has given you today. Knowing that our future is absolutely assured can free you to live abundantly today.
Let's pray:
Dear Heavenly Father, In the book of Psalms, chapter 103 and verse 17, you give us this wonderful promise, "From everlasting to everlasting, the Lord's love is with those who fear him, and his righteousness with their children's children." What better promise could we receive from You and no matter what the season we are in. Our work for the kingdom continues. We are so grateful, Lord God, for our yesterdays, todays and tomorrows. We ask for your grace, through all of our days, Father. We ask through our savior Jesus, the Christ. Amen.